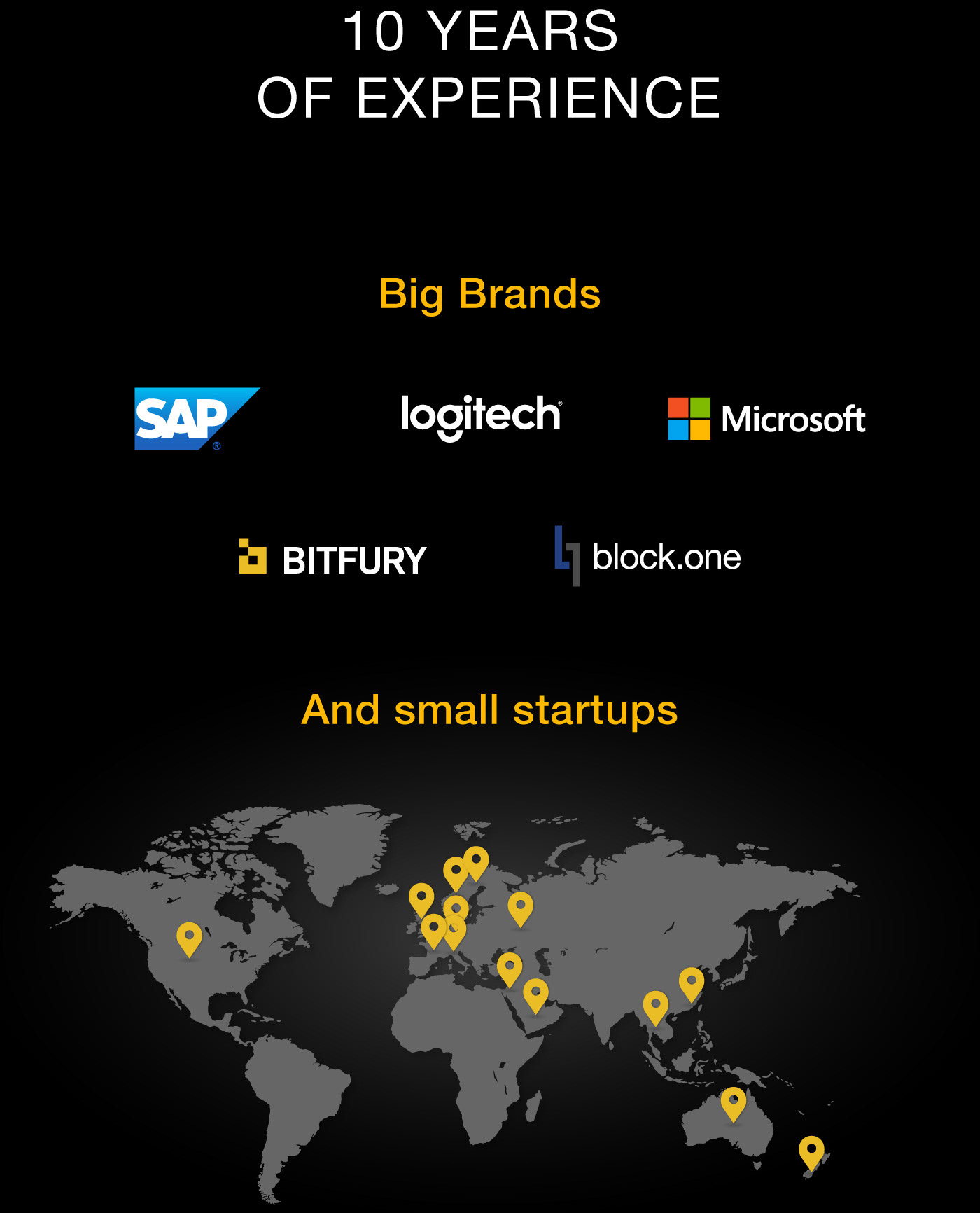 Over 100 clients
from all around the world
Figma, Zeppelin, Adobe XD, Marvel,
Axure, Photoshop, Illustrator, InDesign,
My career started in 2008 in publishing house in Moscow. Since then I worked in several advertising agencies and became an independent contractor working remotely for clients from all around the world.  
My area of expertise includes UI/UX and visual design. Throughout my extensive experience I worked with printing, infographics and data visualization, developing brand identity, web and product design. I worked both with big IT brands and small innovative start-ups.
Currently, the field of my professional interests include product and visual design. I believe that combining my Master degree in psychology with 10 years of design practice, I can bring a unique input to a team. I apply my knowledge of human perception and cognition mechanisms to user-centred principles of UI/UX and product design.